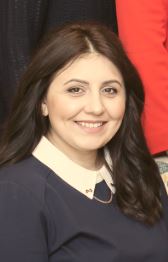 Accent pillows are the perfect accessory for any piece of furniture you own. They provide pops of color, texture, and luxury on a small budget. Accent pillows can add pattern and comfort in an instant and they can be switched out easily if you want to change your home decor seasonally. Adding the right accent pillow to a sofa or chair or replacing the cover of an existing pillow can be a relatively inexpensive makeover for an entire room.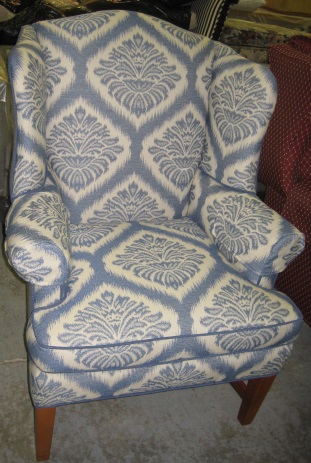 My story today is about a pillow that was made from leftover fabrics. A few months ago, we reupholstered a wing chair for our customer. The new fabric transformed the chair with a modern look. The customer fell in love with the fabric and decided she wanted an accent pillow for her sofa. Unfortunately, the fabric was discontinued and all we had were miscellaneous pieces remaining from the reupholstery project. We always do our best to keep all customers happy, so we used the remnants to create the pillow cover.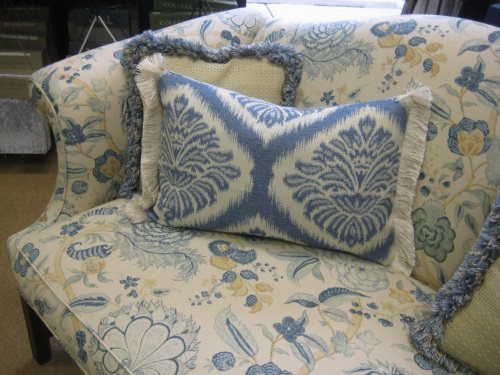 The pillow turned out really cute and you can't even tell there are three seams on it, can you?
Of course we could have picked another fabric, but the bottom line is the customer was so happy to have this little pillow in her favorite fabric and it is just a perfect addition to her sofa.